SOME OF SCOUTING'S best activities seem to involve bragging rights. You know the kind: wrestling ashore a record-breaking fish, navigating death-defying mountain trails or–best of all–surviving high-adventure camp-outs so hot your eggs cooked inside the cooler or so cold your water jug froze solid.
Fifty Boy Scouts, divided into three groups, from the Winnebago Council of Northeast and North Central Iowa actually forged their own Dutch ovens from molten metal many degrees hotter than lava.
HOW'S THAT FOR BRAGGING RIGHTS?
On a cold January morning, the first group of eager-yet-slightly-nervous Scouts stepped into a metal workshop at the University of Northern Iowa Metal Casting Center. They pulled on hard hats, protective visors and silver (to reflect the heat), flame-resistant (to stop any flames) coats.
The suits, normally worn by UNI students while they work with metal, each had its share of scars. Sleeves had scorches and cinder burns, visual warnings for the Scouts to proceed cautiously.
There's not much that 2,800-degree molten metal won't burn.
OUT OF THE FRYING PAN …
"If you feel like you might be on fire, just stay perfectly still," UNI instructors joked to the Boy Scouts. "We're often putting out fires on students."
In reality, the Scouts had just completed an hour-long safety training session that minimized any risk of injury. Even so, the Metalwork merit badge is one of the few badges with dangers that rival high-adventure outings.
Following direction from UNI faculty and students. Scouts shaped the Dutch oven molds by blending a pile of sand about as large as a beanbag chair with an epoxy binder–or glue–the university had invented using corn.
Why corn? Because this natural product allows the molds to be recycled rather than thrown into a landfill. Mixed together, the epoxy transformed the sand into a rock-hard mold.
The science behind metalworking is simple. In a way, it's a lot like making ice. Pour a liquid into a container, drop the temperature and wait. Later, remove the mold and a solid object remains. Voila!
Elsewhere in the workshop, the Scouts watched over chunks of cast-iron blocks melting in a furnace. Each block was about the size of a large foot-ball and as heavy as a Cub Scout. The steel that would soon become Scout cookware might once have been the shell of a car, a washing machine or a railroad tie.
… INTO THE FIRE
Inside the furnace, the molten metal burned sunset red and dissolved into a liquid as thick as cocoa. That metal was now about 13 times hotter than boiling water, eight times hotter than chicken baking in an oven, and four times hotter than a roaring campfire.
"Melting the metal was probably the best part," says Colin Hubbard. a 15-year-old Life Scout from Mason City, Iowa. "We put the chunks in a hole in the furnace and waited for it to melt. I couldn't believe how hot it was by the furnace. Hotter than anything I'd ever felt before."
As furnace temperatures rose to 2,800 degrees, the group's oldest Scouts quickly poured the molten liquid into the just-made molds.
The new Dutch ovens would need hours to cool. Instead of waiting, the Scouts left the just-poured ovens for the next group of Scouts and started the next step with ovens that UNI students had made during the week. Using a grinder that resembled a power sander used to smooth a pinewood derby racer, the Boy Scouts smoothed and polished the ovens.
Last step: bending a handle and hooking it in place.
About six hours after they'd walked through UNI's doors, the Iowa Boy Scouts departed with their newly minted Dutch ovens in hand.
Time to get cooking!
WORK HARD, EXPECT FAILURE
Metalworking isn't easy; failures are frequent. UNI students estimated that for every batch of six Dutch ovens made, three would be perfect and three would be flawed. [paragraph] The Winnebago Council made about 10 extra Dutch ovens, which it auctioned off as a fundraiser to support camperships. [paragraph] The American Foundry Society may be able to put interested troops in touch with local foundries, boyslife.org/links/afs
ALL ABOUT METALWORK–AND MORE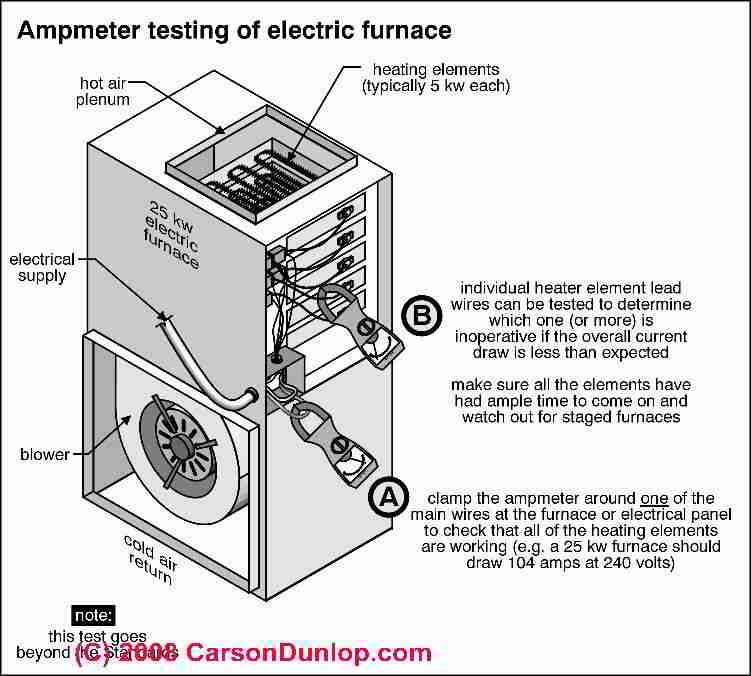 Check out the requirements for the Metalwork badge–and every other merit badge the BSA has to offer–at boyslife.org. Just click on the "About Scouts" tab. You'll also find some helpful video tutorials that will tell you everything you need to know for Tenderfoot, Second Class and First Class Scout rank advancement.
Michael McKenzie, Alex Michels, Caleb Iehl, Aaron Iehl and Nathan Huffmann take a look at an induction furnace, an electrical furnace that gets hot enough to melt metal
1: Nathan Huffman (left) and Michael McKenzie mold sand into what will become the oven's pot and lid. 2: Solid metal goes into the furnance, where it will soon melt into liquid. 3: The safety suits allow the Scouts to get rather close to the 2,800-degree oven.
4: The metal goes from solid to liquid in minutes.
5: Sparks fly as the furnace reaches its hottest point. 6: The older Scouts pour the metal into the molds. 7: After it cools, the Scoots break the molds, leaving only the pots and lids.
8: The lids are safe to handle once they cool.